2019 Collingwood Nor Am Cup
2019 RAYMOND JAMES LADIES TECHNICAL NOR AM CUP!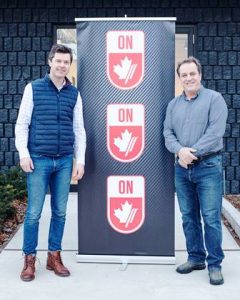 Alpine Ontario Alpin (AOA) is pleased to announce the return of the Nor-Am Cup (North American Cup) this coming season. The event will be the first of its kind, with some of the world's best young athletes from January 2nd through January 6th.  In total over 100 female athletes will participate in five events. The series will also be the first Nor-Am ever to host a parallel slalom, which is a new addition to the World Cup FIS circuit, providing fans with a very exciting venue as racers go head-to-head down the course.
The NorAm Cup is the most competitive racing series in North America outside of the World Cup. Athletes who earn a top spot in the season series are provided with a birth on the World Cup for the following competitive season. The races will attract some of North America's best alpine ski racers, including members of the Canadian and US Alpine Ski Teams.  Members of the Ontario Ski Team and Quebec Ski Team will also be in the gates, for some of the younger athletes, these events will be their first exposure to such a high calibre of racing.
Ontario last hosted a Nor-Am Cup ten years ago. AOA's Competition Director, Robyn Skinner expands upon the significance of this event.  "We are thrilled to see such a high calibre racing event return to the eastern provinces.  The Dual Slalom races on January 4th and 5th will be the first ever Dual on the Nor-Am Cup tour under this format and we are excited to be hosting this spectator friendly event. It means we'll have some of the best alpine skiers in the World on our doorstep to inspire our next generation of skiers."
SCHEDULE OF EVENTS:

Races start at 9:30am daily
Wednesday, January 2 – Georgian Peaks Club, Giant Slalom
Thursday, January 3 – Georgian Peaks Club, Giant Slalom
Friday, January 4 – Alpine Ski Club, Parallel SL
Free Legendary Apres-Ski Party @ Alpine Ski Club immediately following the Dual. Details on Facebook here>
Saturday, January 5 – Osler Bluff Ski Club, Slalom
Sunday, January 6 – Osler Bluff Club, Slalom
NOR AM CUP CHAIRS, JOHN, SUE & JAKE MEALEY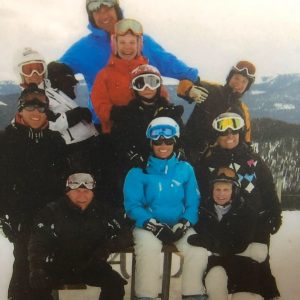 Alpine Ontario Alpin (AOA) is excited to announce that as a family, John, Sue and Jake Mealey have agreed to be the Event Chairs for the Ladies North American (NORAM) Technical events in Collingwood running January 2nd to the 7th. John is a former National Ski Team member and was the AOA Chair from 2001 to 2004. Sue and her family (Kirby) have a long tradition of supporting ski racing and own a ladies fashion business (ButtCoat). Son, Jake competed for the Ontario Ski Team during the 2017-18 season and grew up racing at the Georgian Peaks Club.
The Kirby/Mealey family are long-time members of Georgian Peaks Club and Searchmont Ski Runners and are motivated to honour the late Bob Kirby in this new role. Bob was one of the founding fathers of the Southern Ontario Division and also instrumental in bringing the only World Cup race ever hosted to Ontario, which, at the time was also for the first ever in Canada – the Bee Hive Race at Georgian Peaks in 1961, which was won by Stein Eriksen.
Sue explains, "This is a great way to honour my Dad who always had fun hosting sporting events and working with other clubs to ensure success."
The Mealey crew will work closely with the NORAM technical committee being led by Peter Dyson and Canadian FIS commissioner Doug Campbell to help bolster the profile and awareness for the big races set to kick off in just 34 days.
AOA Executive Director Scott Barrett adds, "We are delighted to have this dynamic family take on this important role as the 2019 NORAM event Chairs. I am confident they will do a great job and put their own unique stamp on the event. They plan to include many local ski racing fans who appreciate the high calibre of racing and support AOA's vision to once again host world-class events on a regular basis. I look forward to future NORAM announcements from the Mealey team including how you can get involved as a sponsor and/or volunteer."
HOST HOTEL
Georgian Bay Hotel & Conference Centre
Team Captains Meetings will take place at Georgian Bay Hotel as well.
Rates are as follows: Jan 1-5, 2019
For bookings prior to this time frame, please book ASAP as the hotel is filling up for the holidays.
Standard rooms – one king bed or two queens beds – 5 nights is $159.00 plus HST per night
One Bedroom – one king bed or one queen and pullout sofa with full kitchen – 5 nights is $189.00 plus HST per night
Two Bedroom with pull out sofa with full kitchen – bed configuration based on unit available at the time of booking – 5 nights is $239.00 plus HST per night
Quote the following code to receive the above rates: 2019 Alpine Noram
Bookings must be made by December 4th, 2018 to guarantee pricing and availability.  Cancellation for all group bookings for each individual reservation is 72hrs prior to arrival. Check-in time is 4 pm and check out time is 11 am.
VOLUNTEERS
We look forward to a fun week with lots of AOA alumni helping us out! If you are home for the holidays and want to get a front-row seat to great action please fill out your availability on the AOA Volunteer page here.