National Capital Division
The member ski clubs of the NCD run alpine ski racing programs in many of the ski areas of the Ottawa Valley and the Outaouais.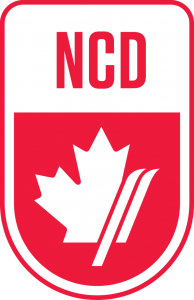 The National Capital area is steep in alpine ski racing history with several names racing on the World Cup such as Anne Heggveit (Sqaw Valley 1960 Olympic GOLD in Slalom), Betsy Clifford (won World Cup Slalom title in 1971), Pat Biggs (CAST member, Camp Fortune Ski Club) and youngster Dustin Cook (NCO Ski Team) on the CAST speed team.
NCD Mission Statement
The National Capital Division of Alpine Ontario is a regional sports organization that coordinates, organizes, promotes and supports all levels of amateur ski racing on behalf of all NCD clubs.
The NCD is dedicated to providing and encouraging:
broad-based participation.
personal growth and develop individual potential.
athlete's progression from Club to Division to Provincial teams.
the highest quality programs at the lowest possible cost to athletes.
Club racing programs are open to skiers of all ages and abilities. Go to the NCD website at http://ncd.ca/ for membership information.
The NCD, along with the Alpin Quebec oversees a regional FIS team, the National Capital Outaouais Team.
Clubs