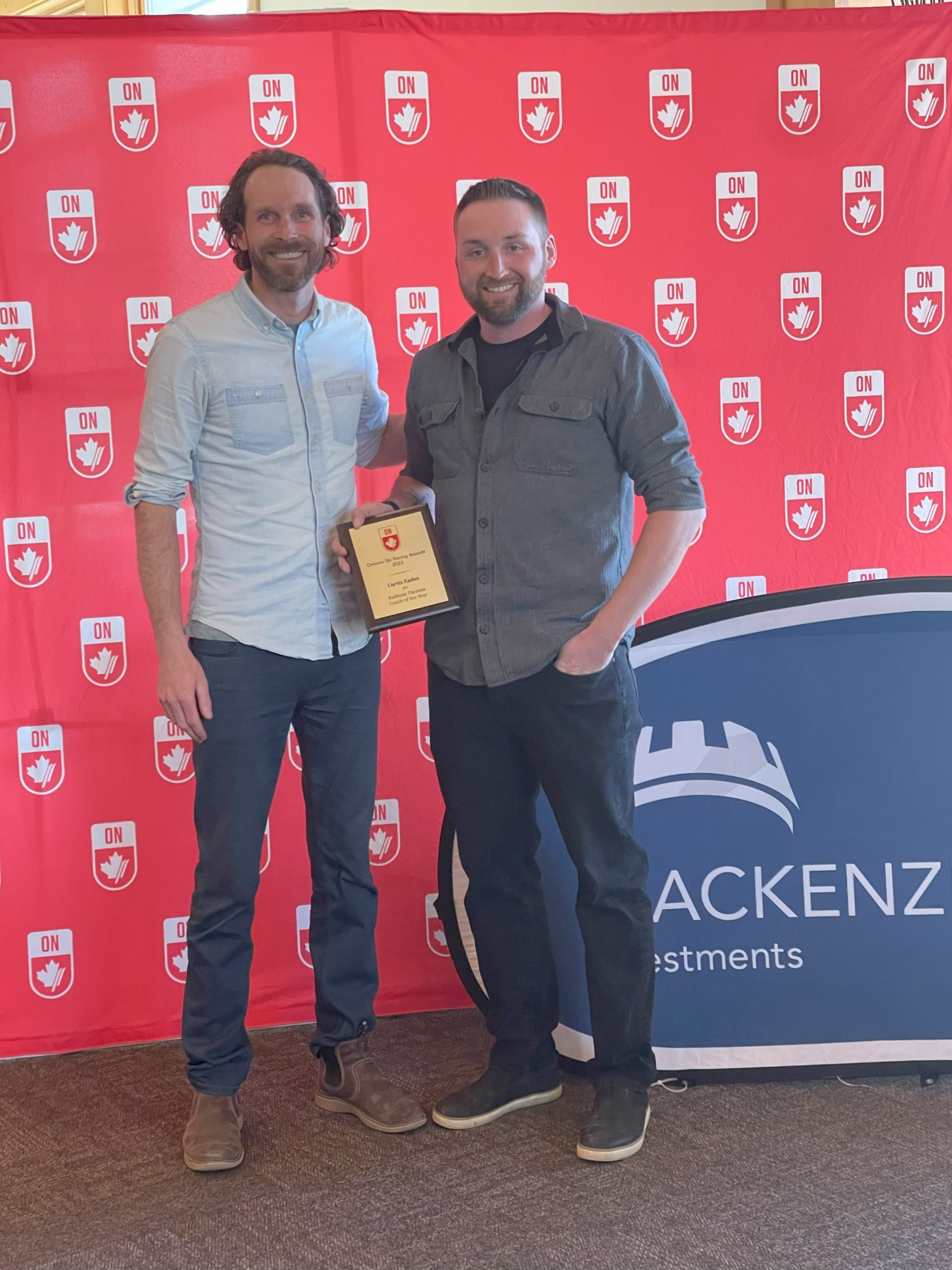 The AOA Coach of the Year Award in given in honour of Anthony Pacione's dedication to outstanding coaching performance that results in exceptional and demonstrated athlete advancement in alpine, para-alpine or ski cross racing. Pacione's home ski club was the Osler Bluff Ski Club.
The selection committee determines this award based on:
Achievement and Results
Leadership and/or Mentorship
Retention of athletes
Ethical Conduct
In his first year as the SOD Ski Team coach, Curtis has delivered remarkable results, leading his team to reach for their full potential in training and racing environments.
What sets Curtis apart as an exceptional coach is his unwavering dedication to the team, professional and calm demeanor, and encouraging attitude. He consistently demonstrates a deep understanding of each athlete's strengths and opportunities for development and uses this knowledge to help them achieve their goals. He inspires and motivates the team and he has earned the respect of his athletes on and off the hill. But even beyond the SOD group, at races Curtis has earned the respect of many other athletes, coaches and families. He is also without question an excellent example of ethical conduct as should be expected from a ski coach.
Curtis has created a fun and supportive environment for the SOD team, which has fostered strong bonds between our athletes and helped them to enjoy skiing even more. The team have had a great experience working with Curtis, and they are always eager to learn from him. The team is hard working, communicates well both on and off the hill, and continue to put in the hard work required to succeed. Keeping the team together is the result of the work and commitment that Curtis continues to deliver.
Curtis Eades is an outstanding coach who deserves recognition for his exceptional work. His dedication, commitment, and passion for the sport have been invaluable to our athletes and the broader skiing community. The SOD team spirit is strong, and they are happy to travel together and have developed the mutual trust and respect to make that happen without incident. As a parent, it is always with some worry as we wave goodbye to our young athletes on those mornings. But seeing Curtis with them, and their respect for him, puts any worries at ease. That is a tough act to follow.