A big congratulations goes out to Ashley Campbell, who's journey in ski racing lands her on the NCAA circuit at the coveted University of Colorado Boulder.  Ashley Campbell, from Huntsville, growing up racing at Georgian Peaks raced on the Ontario Ski Team for 5 years. With her incredible determination and work ethic, Ashley has made great strides over the past seasons. Some of her season highlights include representing Team Canada at the World Junior Ski Championship in St Anton, Austria, and an amazing 7th place finish on the nor-am circuit at Copper Mountain. We sit down with Ashley to speak with her about her joys, and learnings from ski racing, and what advice she offers to young racers.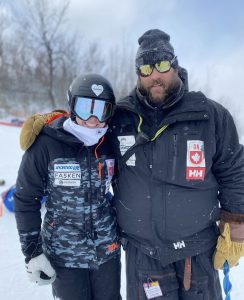 One of Ashley's most memorable things in ski racing is "being on a team with my best friends and getting to do what we love together, traveling to some of the most beautiful places in the world". Ashley's favourite place to ski would be anywhere in Italy. Her favourite place to train in particular would be Pozza di Fassa or Senales. Now Ashley is moving onto school at the University of Colorado Boulder. CU is one of the NCAA top ski programs finishing second this year in the NCAA championships. It is truly a very large accomplishment to have made the team. She says "Moving on to CU I am most excited to have a well-rounded, driven team of athletes, coaches and support staff that will continue to push me towards my larger goals in both ski racing and education. I am looking forward to racing in the NCAA as it is a new, more team-driven environment that I have yet to experience thus far in ski racing, I will also be continuing to race Nor-Am's while at school". For more information on CU visit cubuffs.com.
Ashley's advice that she would offer to young ski racers out there is "I don't have a ton of advice other than to love what you do. Skiing is the best sport in the entire world and will take you places you could have never imagined. Make friends absolutely everywhere you go, work hard in the gym, and do those annoying on snow drills… they really do help. It isn't easy but it is worth it. I am most definitely not at the top, but I can say through all the tough days, failures, and rollercoasters of emotions, I still absolutely love skiing and I wouldn't trade it for the world."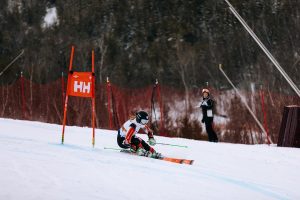 The last thing that we asked Ashley was the thing she learned most about herself when competing in high performance sport and her response was "I have learned a LOT about myself, but one thing that sticks out in particular is, learning how to fail- this is something I cannot stress enough, I have failed, and I have failed a lot, but I have also learned a ton from failing and that it is totally okay to fail as long as you are able to learn from it and keep working towards your goals".
We would like to wish Ashley the best of luck in her future at the University of Colorado Boulder and hope she has an amazing time racing at the NCAA level. For more information about the Ontario Ski Team, please visit https://alpineontario.ca/ontarioskiteam/