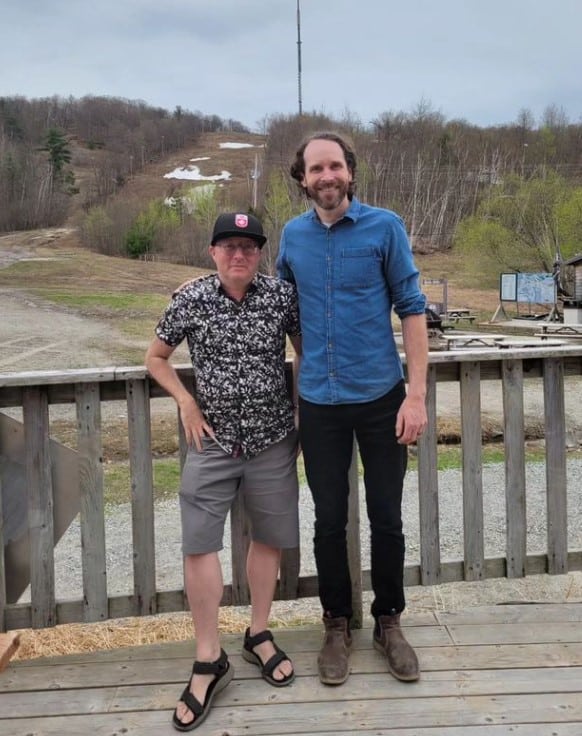 The Fasken Volunteer of the Year Award recognizes one or more volunteers in the sport of Ontario ski racing who have made an extraordinary contribution to their Club, Division or Province, and to the sport in general. This award recognizes the important role of volunteers as they support their children, team, club or sport as a whole.
The selection committee determines this award based on:
An unwavering commitment to the sport demonstrated throughout the ski season.
A strong passion for ski racing, ski programs and the sport in general.
A person(s) who continually strives to help the great community of athletes, who may or may not include their own child.
Provides outstanding service to the sport.
Philippe, right from the onset of his children's participation in racing, became increasingly more involved, and dedicated a significant amount of time to the Club (Camp Fortune). He researched and developed a volunteer policy for the club, including authoring volunteer duties/positions of the club and ultimately became the volunteer coordinator for the club, including tracking volunteer credits. He helped formalize Board of Directors positions and participated in the creation of the Board of Directors Nominations committee, and has sat on the Committee for a number of years. Philippe is perfectly bilingual and all his work has been in both official languages – a reminder that our club is a mixture of approximately 25% SQA athletes and 75% AOA athletes. As a natural extension, Philippe also became the Club's Communications Coordinator. Philippe has been using a convenient email platform and has simplified the messaging going out to club members. Philippe undertook all these tasks, all the while maintaining a consistent on-hill presence… bnet installation, course crew, referee, COR, COG, TD, etc…
Philippe maintains the coordination roles, Volunteer and Communications, and has recruited some assistance in the Communications role to encourage greater involvement and ensure succession. Philippe obtained his Officials Level III this season. He was Chief of Race and Chair of the FIS Race Organizing Committee in January, as well as Chief of Race and Chair of the Race Organizing Committee for the NorAm held in February. Not only did Philippe encounter a power outage and snow storms in these significant roles, but he organized all of the volunteers and additional communications, sought alumni for assistance and ultimately contributed significantly to the smooth execution and success of both events. And most importantly, as Chair of these two events, he didn't hesitate to send a huge thanks to all the volunteers and supporting cast, including coaches, athletes, PSO/NSO, TD, and other club volunteers. Philippe knows all too well that it takes a solid ski community to put on larger scale events, to host regional events and to ensure all athletes within the region have the best event possible. Let alone the "flashier" higher caliber events, Philippe spent a lot of time at our hill to also ensure our Nancy Greene athletes, the future of our club, had a fantastic experience. After all, this is where he started and it is very important to Philippe to ensure our club has a positive, inclusive, respectful and contributing "all for one and one for all" atmosphere and community, as well as create enthusiasm and passion for the sport.
Philippe is very proud of the Club's ski community, he is extremely enthusiastic and radiates excitement… he is contagious. Between his heavy involvement with the club – Philippe has personally been at every single weekday volunteer function this entire season!! – and with his partner as lead timer for the club, Philippe didn't follow his children much to their race events. But when he was at an event at another hill, you would have seen Philippe in some volunteer capacity at that hill as well. His latest stint was as TD at the U16 race at Calabogie.
There is 100 percent compliance with the club's volunteer policy and that is because of Philippe… he has built a strong volunteer community and is a shining example. I am very proud of Philippe for his untiring dedication and generosity to our sport, sport community and Camp Fortune ski hill.