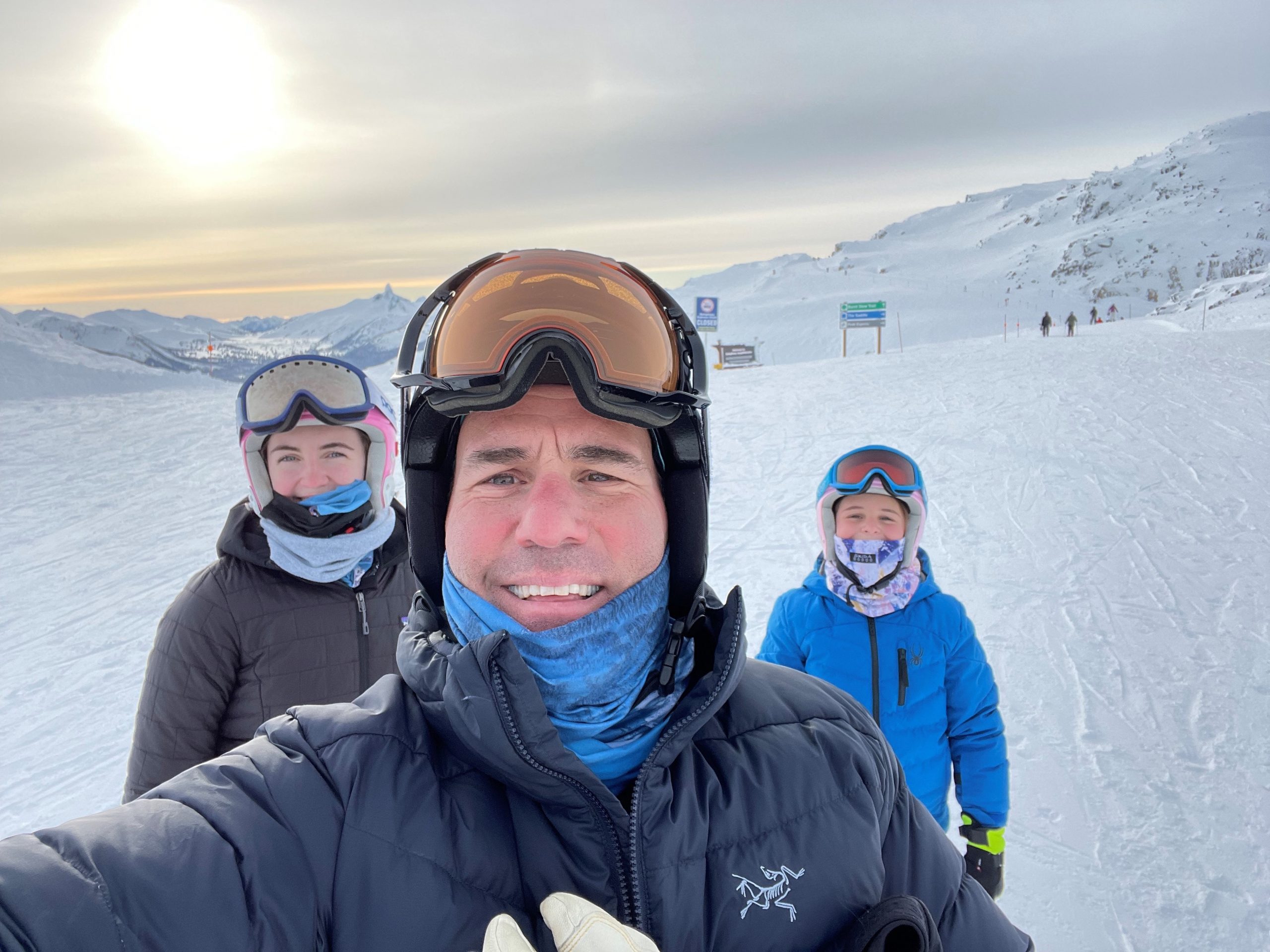 John Prosperi can't recall a time when skiing wasn't part of his life.
"My parents got me into it when I was 3 or 4, and it just went from there," said John.
Currently President of Adanac Ski Club in Sudbury, John also sits on the Board of Directors for Alpine Ontario Alpin, as a representative of the Northern Ontario Division.
"Skiing is such a fantastic family sport and I'm lucky that I get to enjoy it with my wife and two daughters," he said. "It's something that gave me a lot of joy growing up, and I hope to pass that on to them."
In his youth John participated in alpine racing and played hockey, but by the time he was 9 or 10, he chose to focus on racing. In his early teens he skied in the Juvenile Program and went to the Ontario Winter Games. By the time he was 14, he was invited to the Canadian Juvenile Championships in British Columbia. "I also did summer training at Mt. Hood in Oregon during that time – my life was totally focused on racing."
A year later, John moved up to the FIS level. Sadly, he was forced to stop racing after being in a car accident when he was making his way to an event at Mt. St. Anne. "It was then I turned to coaching," he said.
"While I was going to school in London (at Fanshawe College), I coached at the London 'Ski Bump' (aka Boler Mountain). Eventually I returned to Sudbury with the economy turning positive in Northern Ontario and that's when I started to become involved with Adanac as a Coach," he recalled.
Professionally, John is President of Prosperi Co. Ltd., a company started by his great-grandfather in 1905. Guglielmo 'William' Prosperi was a trained plasterer who immigrated from Italy to provide a better life for his family. Over 100 years later, Prosperi Co. Ltd. is a full-service construction company run by John and his brother Anthony.
When not at work, John dedicates his time wholeheartedly to the Adanac Ski Club. Last year was incredibly exciting for the Club as they were the winner of the Mackenzie Top Peak contest, receiving $50,000 to build a new race headquarters, as their former building was rapidly disintegrating. John is happy to report that, "Construction is well underway for a brand-new space and we can't wait to make use of the new headquarters this winter. The whole club is eagerly awaiting completion."
As for why he gives so much of his time to the Sudbury and Ontario ski communities, he said, "The joy of skiing. I can't imagine doing anything else."