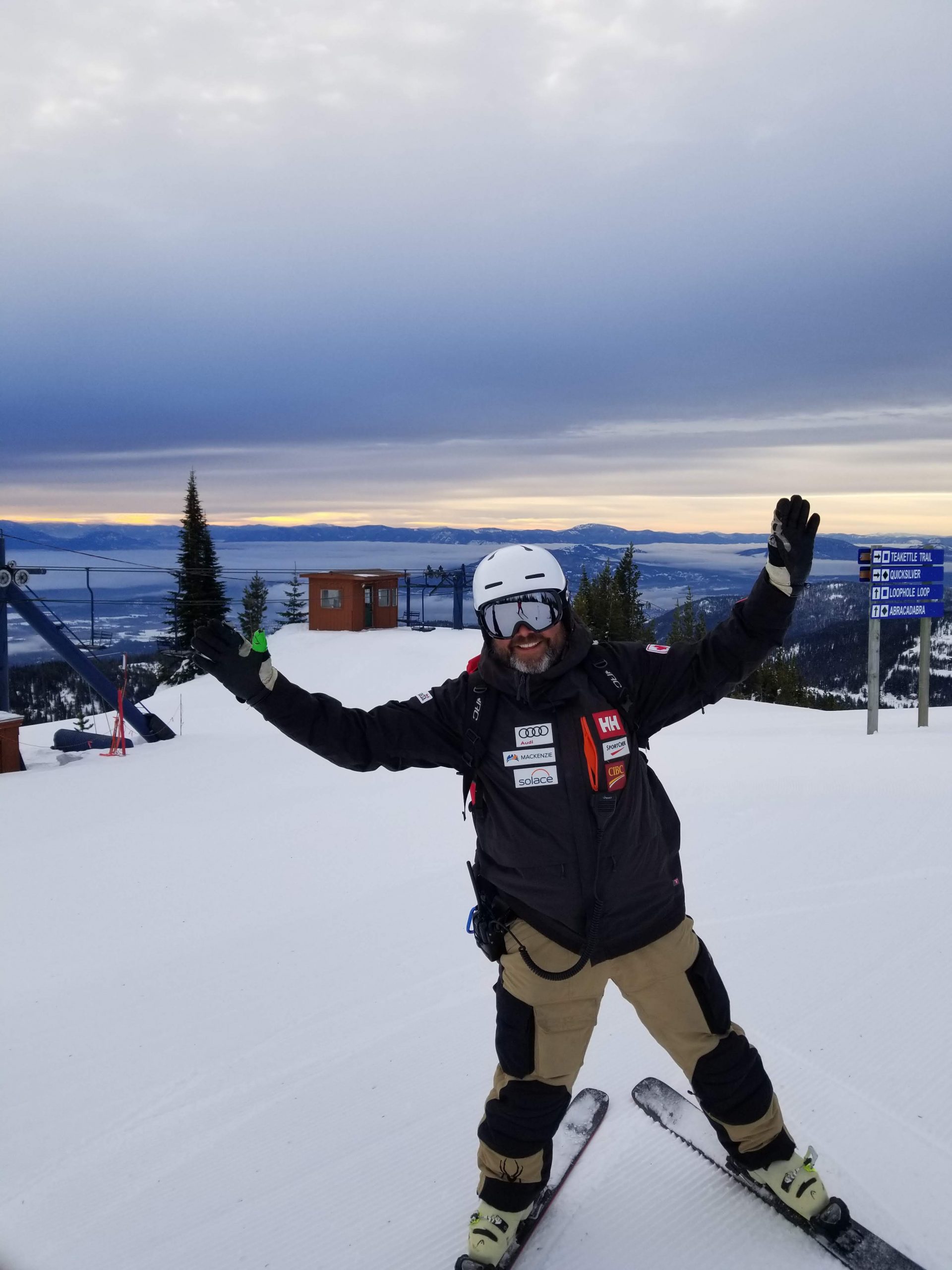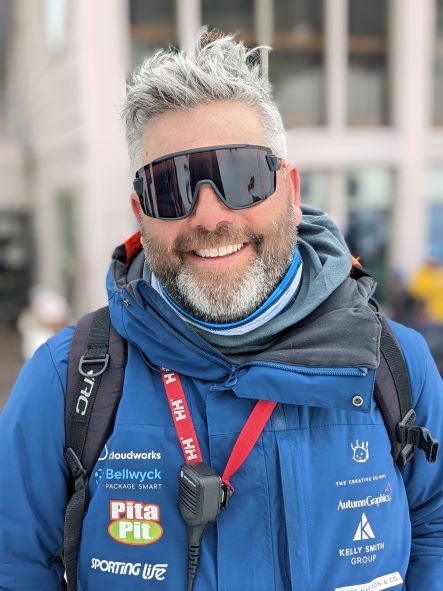 It's been quite the year for Collingwood's Jeff Jones.
Only just a few short months ago, he was appointed the Program Director at the National Ski Academy after working as their U16 Head Coach last season.
Then, this Fall, he completed a years-long journey to become a FIS Technical Delegate.
"It all started in 2015, 7 years ago, when I was the Head Coach of the Toronto Ski Club (TSC)," he recalled. "Ontario was hosting the U18 National Championships and I was the Chief of Race at TSC and part of the Organizing Committee. I got talking to Brad Lashley, AOA Technical Director, and Peter Dyson, the FIS TD for the event, about becoming a TD and thought 'why not?'."
Already a Course Conductor, CSCF Level 4 Coach, CSIA level 4 Instructor and a Level 3 Official, Jeff was looking for a way to continue his personal growth and learning and find ways to give back to the ski community.
"When I started the process, I was 42 and FIS was actively recruiting for younger TDs because people were ageing out. It ended up being the perfect time to start to be honest," he said.
To begin, Jeff had to be nominated by two active TDs. Jeff said, "Brad Lashley and Peter Dyson were instrumental in guiding me through the process. The Ontario FIS TDs were incredibly helpful and supportive – Dave Hopper, John Lambert, and, of course, Doug Campbell, Canadian FIS Commissioner."
After being nominated, Jeff then went through multiple years of learning and training, including attending the annual North American FIS TD update. "Thankfully I had gained quite a lot of experience at races as a coach prior to this. I enjoyed learning more about the FIS history, structure, rules, and purpose from the top officials in North America," he remarked.
Part of Jeff's training was to shadow active TDs at races – he did technical events in Panorama, BC, with Lisa Ferguson (CAN) and speed events in Schweitzer, ID with Mike Ginsberg (USA).
The last steps in his journey were to complete written and oral exams proctored by Janez Fleré,
Alpine Technical & Administrative Coordinator for FIS. "The written exam had several parts and took a few hours," he recalled. "The exam tested your knowledge of specific sections of the rule book (ICR) with multiple choice questions where you would cite applicable rules. Other questions included scenarios in which you had to choose the correct course of action. Technically you could pass the rules section but if you were at all incorrect in the calculations, you were done. The questions related to rules, quotas and protocol were where I was confident, however, the penalty calculations and electronic equivalency timing (EET) – for me that was the most challenging."
Jeff's in-the-field exam took place at the Georgian Peaks GS where he was evaluated as the TD by Doug Campbell, the Canadian FIS TD Commissioner. (of special note – Doug was a TD at the 2022 Winter Olympics) "It was an unusual situation," he mentioned, "because normally FIS will try to have you evaluated at an area outside of your region and by someone you don't know. However, because of COVID, adaptations were made." For his Super G/Downhill exam, he was back at Schweitzer, ID with Mike Ginsberg (USA) as his speed examiner.
Ultimately, he passed and was presented with his FIS TD Card this Fall. "It's a really great sense of accomplishment and I got a lot of satisfaction from completing this task. I'm looking forward to my first experience as an official TD at Mont Edouard in Quebec in early December." He will be overseeing both GS and SL.
"One of the aspects I like best about this role is that FIS is very detailed when it comes to the responsibilities of the TD and there are very clear guidelines written. Once you have a firm grasp of the rules, it's simple to follow the steps to ensure you're doing the job properly," he said.
Added Jeff, "Once you have your FIS TD license and prove yourself capable, the doors open to serve at all FIS levels including World Cup, Olympics etc. You work your way up, as you would in any profession. It's a new area to explore for me in my ski career. I look forward to giving back to my sport in a new role and see what happens next."