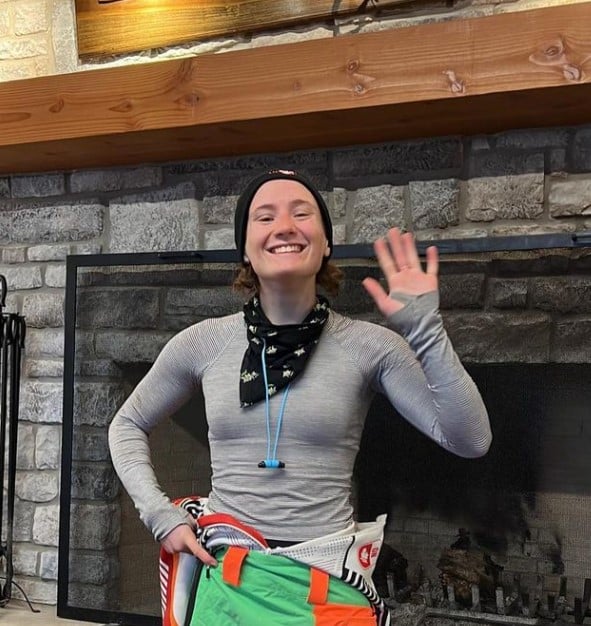 This award embraces the characteristics in honour of Sandy Proctor, who for many years was the face of the Nancy Greene Ski League in Southern Ontario and had an enormous love for both the participants of this sport and the entire sport. This award recognizes the extraordinary contributions of one or more individuals to the "Spirit of Ontario Ski Racing". This person(s) is always wearing a smile and is a positive and motivating force to the people around him or her. This award recognizes the important role of motivators as they support the spirit of sport with their children, team, club, Division or Province.
The selection committee determines this award based on:
An unwavering commitment to the spirit of sport including being a great teammate, support your coach, support ALL athletes, welcoming new athletes, inclusiveness, motivator, promoter and more!
This person is someone we all want to be around –they invoke fun and joy into the programs at AOA.
Penny has been a leader within our ski community (and beyond) for many years. Penny's love for ski racing is evident in all she does. She is dedicated, focused, inspiring, inclusive, passionate, and determined. Penny is a role model for younger racers, and can often be found giving pep talks and sharing her expertise and experience with younger racers. 
Over the years, Penny has developed friendships with other skiers, not only locally, but across the province, throughout Canada, and internationally. Penny's infectious personality and upbeat attitude make her very popular everywhere she goes. She represents her club (TBFAST) and Alpine Ontario with grace, grit, positivity and pride. 
Penny embodies 'spirit' and sportsmanship. She is an integral part of our community and a proud ambassador of Alpine Ontario.