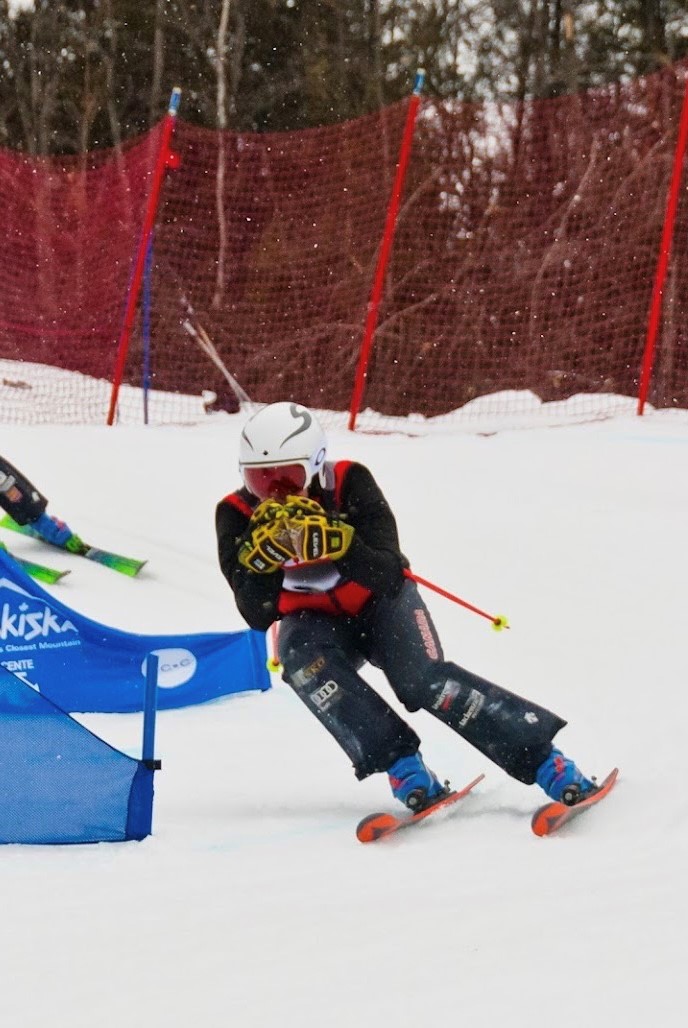 Embracing the characteristics in honour of Sandy Proctor, who for many years was the face of the Nancy Greene Ski League in Southern Ontario and had an enormous love for both the participants of this sport and the entire sport. This award recognizes the extraordinary contributions of one or more individuals to the "Spirit of Ontario Ski Racing". This person(s) is always wearing a smile and is a positive and motivating force to the people around him or her. This award recognizes the important role of motivators as they support the spirit of sport with their children, team, club, Division or Province.
Being a leader is no easy task, but for Cameron Gray, from Elite Alpine Ski Cross, the role comes naturally.
His nominators remarked, "Cameron is a constant positive role model for others, taking all athletes (young or old) under his wing, while also inspiring those athletes around them to aim higher and work harder. Through his actions daily, Cameron is someone who continually demonstrates what it takes to be a leader both on and off the hill."
Cameron is an enthusiastic supporter and good will ambassador for Elite Alpine Ski Cross.
Not only is he a skilled leader, he's also extremely talented. Prior to Covid-19, Cameron attended (and is now being accepted to) Spring Evaluation Camp with the National SX Team.
Congratulations Cameron! Thank you for continuing to bring the FUN to racing.