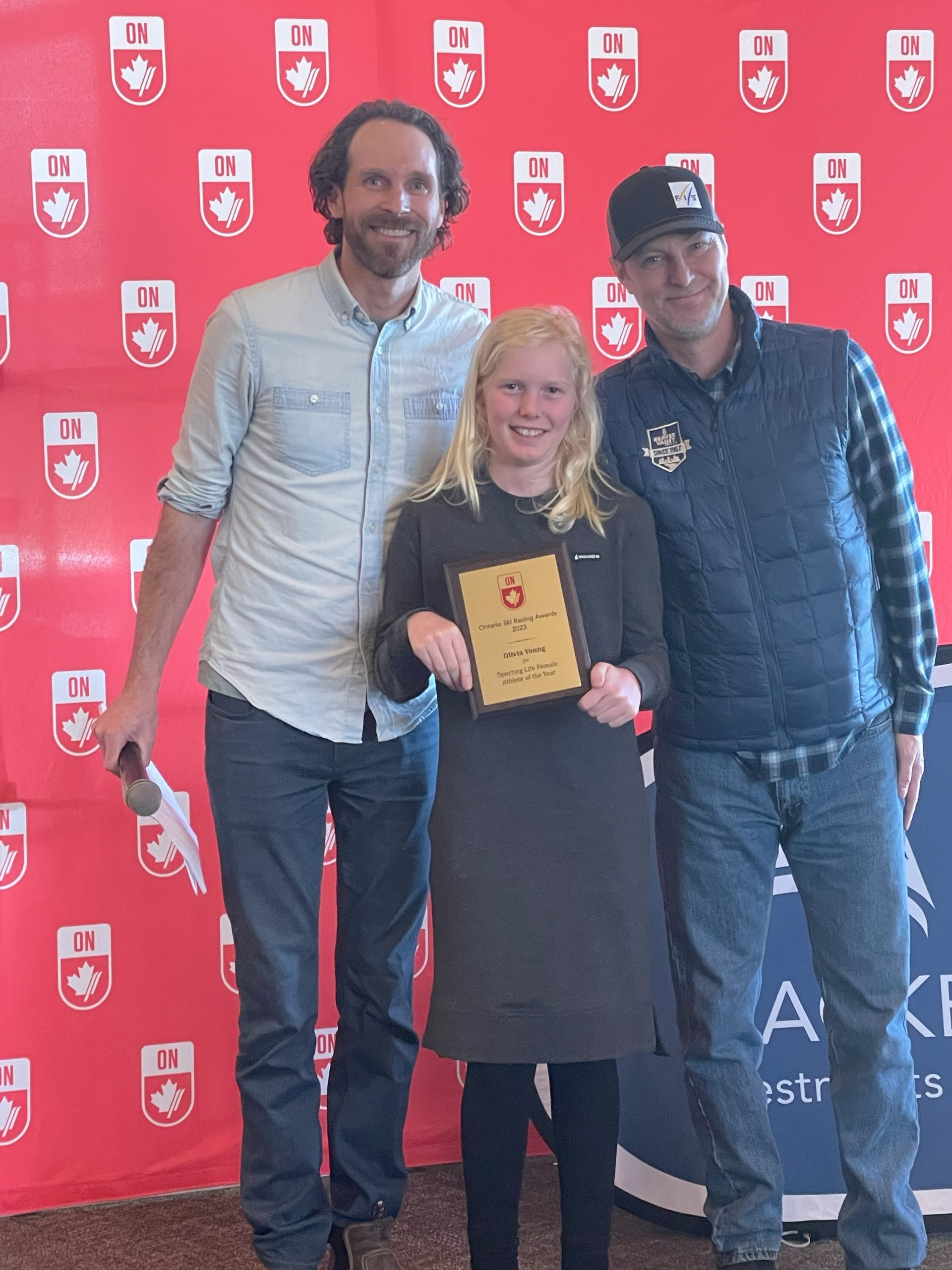 The Sporting Life Athlete of the Year will be awarded to one male and one female athlete from alpine, one athlete (either male or female) from para and one athlete (either male or female) from ski cross. 
The selection committee determines this award based on:
Overall athletic performance quantified by podium finishes and overall standings.
Dedication both on and off the snow with a passion to pursue all avenues of training to continually better performance both technically and physically.
Demonstrates a strong sense of mentorship and/or leadership to the rest of their teammates.
Champions of the sport through participation in events, and in engagement in ski club communities.
Olivia excelled at pretty much every event she entered this season and had exceptional results that are highlighted by the following:
U12 Paneled Slalom at Osler Jan. 21 – 2nd Place.
U12 Invitational Wieder Cup GS at Jozo/Blue Mt. Feb 2 – 1st Place
U12 Invitational Beaver Valley Terrain Kombi Feb. 10 – 1st Place
U12 Invitational Kidzbuhel GS at Osler Feb 17- 1st Place.
U12 GS at Georgian Peaks Feb. 11 – 1st Place
U12 SL at Alpine Feb. 26 – 1st Place
U12 Ski Meister PSL at Devil's Glen March 16 3rd Place
Considering she did a total of 9 races this season, these results confirm her as the best racer of Female U12 skiers in the province. She has excelled at all disciplines and not just at one type of event, having podiumed in GS, SL, PSL and Kombi. She provides a great example to the other athletes on her team and other teams, as she stands out as a role model and a leader amongst her peers.