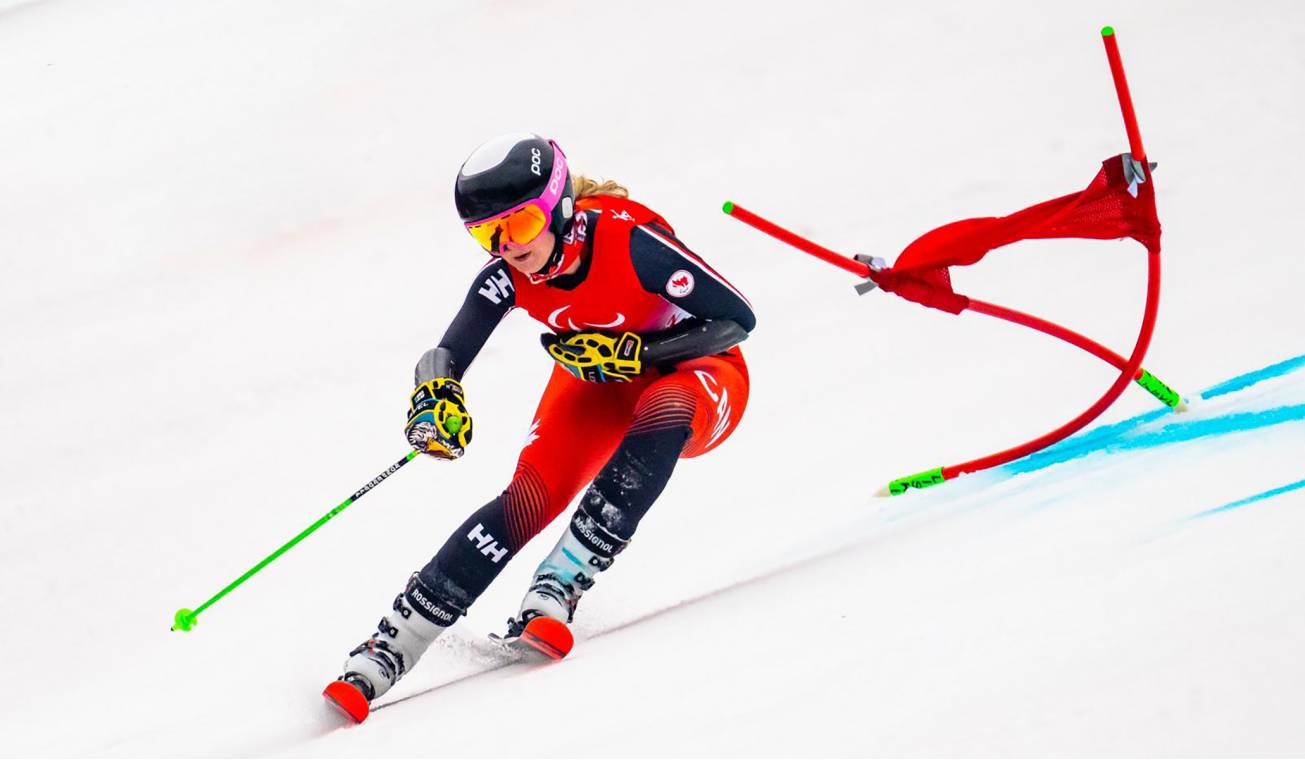 The Sporting Life Athlete of the Year will be awarded to one male and one female athlete from alpine, one athlete (either male or female) from para and one athlete (either male or female) from ski cross
Michaela Gosselin, originally from Osler Bluff Ski Club, has continued to impress on the world stage. At the World Para Snow Sports Championships in January 2022, she won the bronze medal in the women's standing slalom. She was also fifth in the super combined and sixth in the downhill and giant slalom. Leading up to the worlds, she cracked the top-five in four World Cup races including a bronze at the second stop in St. Moritz, Switzerland.
Michaela originally raced able-bodied, but a cancer diagnosis at age 18 resulted in a scapulectomy of her left shoulder. She has previously mentioned that she feels very fortunate to have survived cancer, but that it has been far from easy to adapt to life without a shoulder.
Fun fact: Michaela first put on a pair of skis at 1 years old as her father was on the Canadian National Team and skiing was always a part of her family.
Congratulations Michaela! We're so proud of your dedication, commitment and love for this sport.