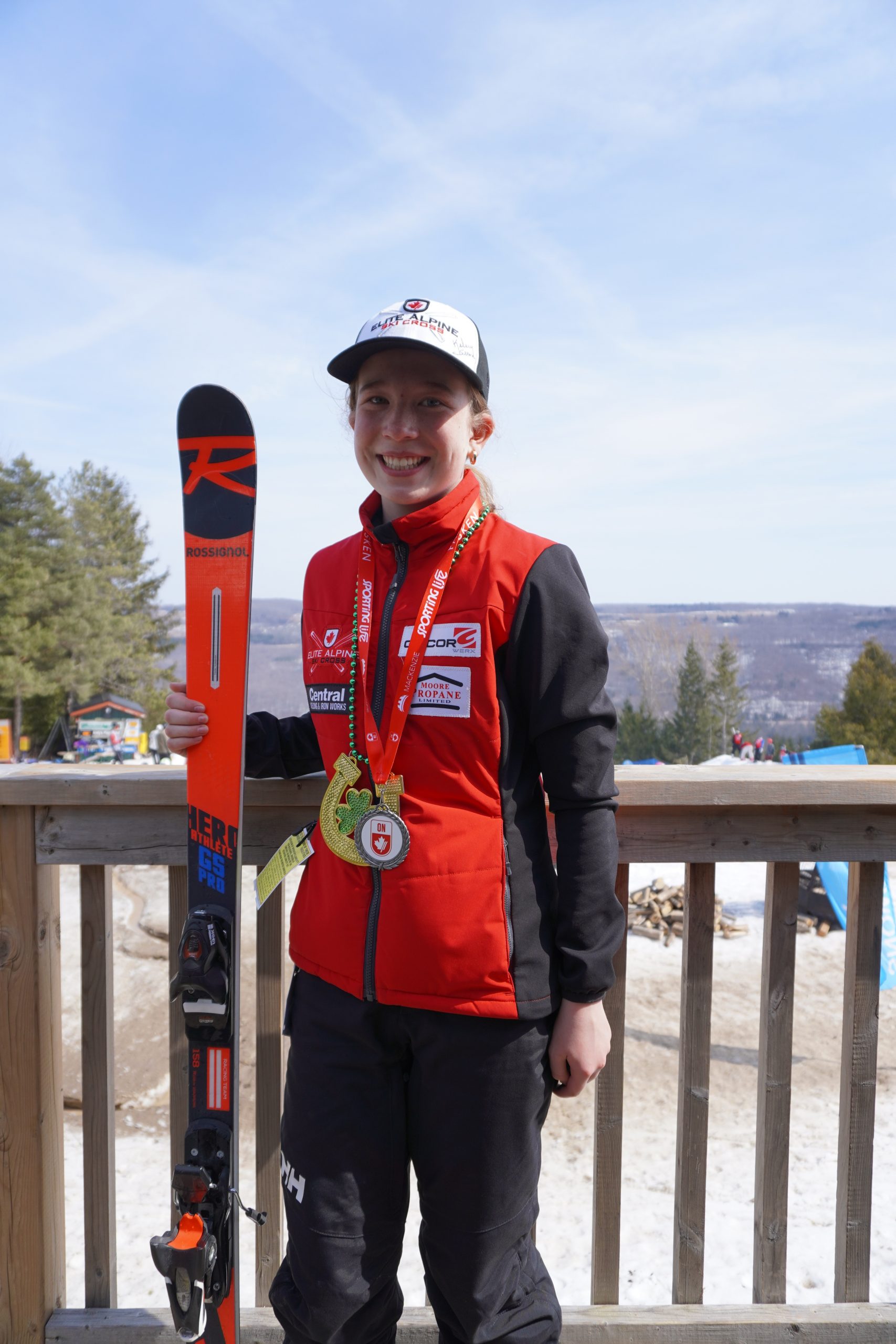 The Sporting Life Athlete of the Year will be awarded to one male and one female athlete from alpine, one athlete (either male or female) from para and one athlete (either male or female) from ski cross.
Ellie Liddle from the Elite Alpine Ski Cross Club is always the first to arrive, and last to leave. She is humble and willing to learn, she shows respect for her coaches and the senior athletes. She's always listening and applying the feedback she receives.
Ellie exemplifies leadership qualities both on- and off-hill. Most recently, Ellie travelled to a U12 event (as a volunteer) to assist both coaches and athletes as needed. Ellie always has a smile and positive attitude and is ready to help in any way. Off-hill, Ellie has recruited (and continues to recruit) athletes into the sport of ski racing.
Ellie always participates in ski club (and ski community) events! She shows up to assist in any way, and of course, takes part in the events and activities. Her wonderful personality, positive attitude, and strong ski abilities allow for others to look up to Ellie. She is a true champion of the sport!
Her hard work and attitude have led to great success on the course.
Recent results:
2nd place: O-Cup U14 SX Provincials. FASTEST TIME in qualifiers out of BOTH the U14 men and women
1st place: Live Like Miki SX Series day 1
1st place: Live Like Miki SX Series day 2
Congratulations Ellie! We're lucky to have you advocating for and participating in Ski Cross.