We are thrilled to share that one of Ontario's legendary coaches, Joey Lavigne, has been inducted into the Mackenzie Investments Canadian Ski Hall of Fame, Class of 2023 in the Alpine Coach category.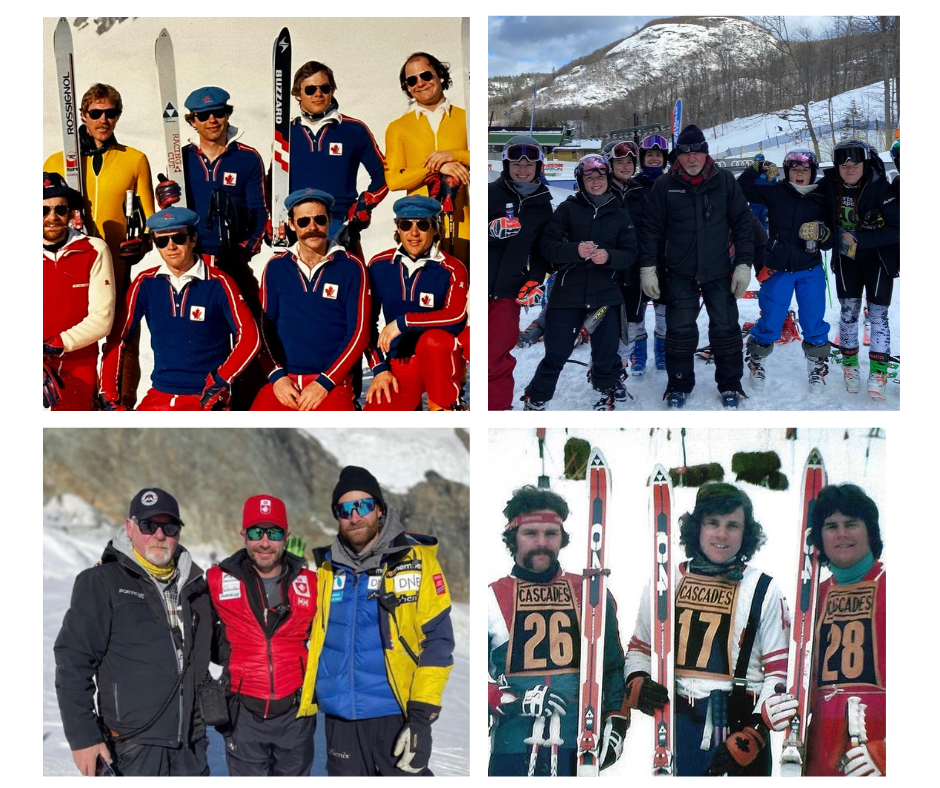 Born and raised in Ottawa, Joey's passion for skiing grew as he explored the local ski hills at Camp Fortune, and fostered a love for speed and navigating through bamboo poles. As a racer, Joey had a fruitful career, which eventually landed him as a member of the 1975/1976 Canadian Alpine Ski Team. When his athletic career ended, he joined the coaching profession, moving quickly through the ranks to again join the Canadian Alpine Ski Team, this time as a coach.  Joey coached with the National team from 1978-1985, working with some of Canada's most recognizable names: Ken Read, Dave Murray, Steve Podborski, Todd Brooker and countless others.  As his family grew, he came back to his roots in Ontario, where he has held many roles as head coach, managing director, and athletic director with Alpine Ontario.  From '94-'05 he was program director for the Canadian Alpine Ski Team.  Most recently, Joey has focused his efforts on building the performance pathway for youth in the National Capital Outaouais region as program director and head coach of the NCO Ski Team.  With close to 50 years of working with 100s of athletes at various levels within the Canadian system, Joey has became part of the fabric of ski racing in this country.  Please find a link below to further commentary from some of his former athletes.
Joey's commitment, contributions, and service to the advancement of alpine ski racing in Canada is remarkable and worthy of this incredible honour.  Please join us in congratulating Joey on this remarkable honour.  A nomination ceremony will take place in person November 17, 2023 in Montreal, QC.  Details can be found here.
Members of the community share their experiences and how Joey has influenced their career and life journey's:
"As my professional ski career came to an end, I began working as a coach with a local club in the Ottawa area. I spent many days on the hill alongside Joey. I started to see his coaching expertise and knowledge firsthand. Having just stepped off the world cup, I could tell immediately this guy knew his stuff. But I think anyone in coaching knows that "knowing your stuff" is only a small part of the job. Joey's true strength lie in his ability to connect and build trust with his athletes. He is a patient teacher whose message is simple, well understood, and falls in line with a well thought-out, long-term master development strategy he's concocted for each of his athletes. He's empathetic when needed, taking the time to speak at length with athlete as they work through the emotional challenges. He's direct when conveying important values that build respect amongst others, and builds a team and culture of excellence. Year after year he continues his life's work of developing great skiers, building community and pathways, guiding athletes along their journey, and opening doors and opportunities for them to succeed in the sport and life."  Patrick Biggs – Executive Director Alpine Ontario
"[Joey] had a way of making you feel like you could trust him from day one, and since, I have never felt different. The way he spoke about skiing just made everything feel so simple. Simple to say that being coached by Joey made skiing feel enjoyable." Mikaela Tommy – Canadian Alpine Ski Team alumni
"[Joey's] technical understanding was so complete that he made it all sound simple. His ability to read us (as athletes) meant he knew instinctively what each of us needed to allow us to be the best we could be. Every athlete I ever spoke with over the last twenty years or so all say the same things about Joey – how he respected them all , how fair he was (he gave all he could to everyone in his care). He always played by the rules and demanded the same from us. He instilled in us the solid foundations that we get what we deserve through our hard work and our results. There are no short cuts or quick fixes in this sport and Joey ensured we all understood that." Kevin Gosselin – Canadian Alpine Ski Team alumni
"Joey's contribution continues as he remains the head coach of the eminent regional alpine ski racing program in the National Capital area. Joey conducts outreach within local clubs to recruit new athletes as they graduate from club programs and into FIS racing. Joey spends hours on and off the ski hill making sure his athletes have his support. Joey does everything from ordering uniforms to booking accommodations to ensuring equipment is purchased, maintained, and loaded onto vehicles and airplanes. Joey sets race courses on the hill and then tears them down. No matter the weather, Joey is out on the hill with his athletes".
"Joey Lavigne's dedication to the sport of skiing and his commitment to fostering excellence among athletes has remained truly remarkable. As my coach, Joey believed in my abilities, providing unwavering support and guidance that allowed me to reach new heights in my skiing career. His coaching style was marked by a unique combination of technical expertise, strategic thinking, and an unwavering belief in the potential of his athletes. I will always be grateful – Thank you. " Storey Badger – OST alumni athlete (during one of Joey's tenures) and former OST Woman's Head Coach.